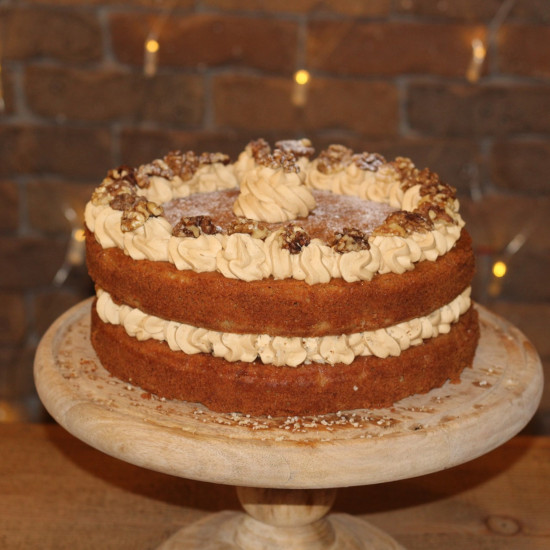 Coffee & Walnut
Our Ginger Cat coffee is the best coffee around – adding this to a cake is a match made in heaven.
A soft sponge cake with the crunch of walnuts and the hint of coffee, this is a perfect addition to an afternoon coffee break.
A small cake is approximately 6 to 8 portions.
A large cake is approximately 10 to 12 portions.
---
If you have a food allergy or special dietary requirement, please fill in the order notes during checkout. It is not possible to guarantee the area of preparation has not been used to prepare a dish that contains one of the 14 allergens.
– Images for reference only –