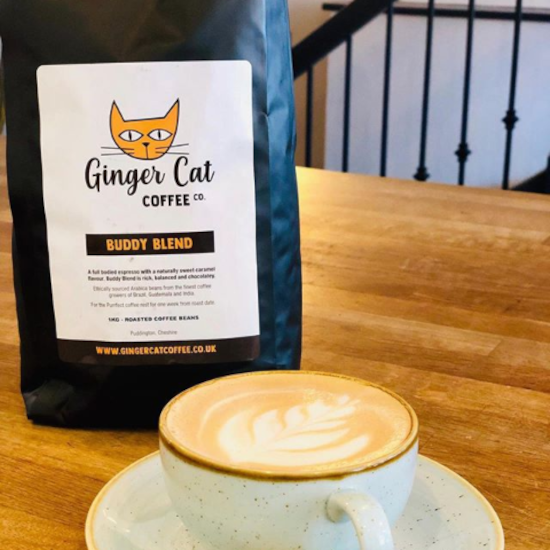 Ginger Cat Coffee
Our special coffee known as 'Buddy Blend' from our local friends at Ginger Cat Coffee Co!
A full bodied espresso with a naturally sweet caramel flavour – Buddy Blend is rich, balanced and chocolatey.
Ethically sourced Arabica beans from the finest coffee growers of Brazil, Guatemala and India.